Collapsible content
If you're new to digital planning or need a refresher, this is the perfect place to start.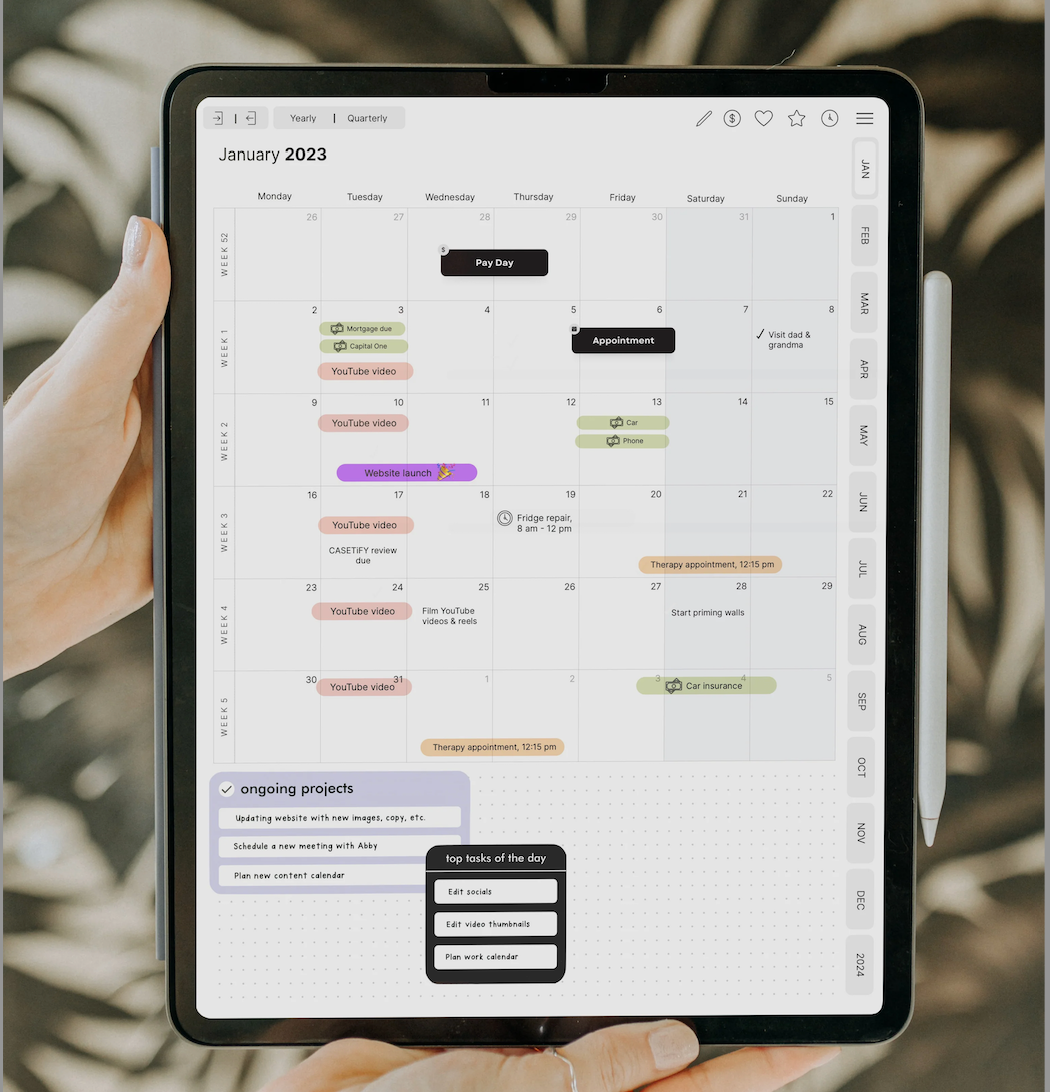 What is a digital planner?

It's a planner for your iPad or tablet! A digital planner is just like a paper planner but instead of paper, it is a PDF file (which stands for portable document format).

In other words? A digital planner is simply a more portable version of a paper planner. They are coded with these things called hyperlinks, which allow you to tap the tabs, buttons, text, etc., to jump between the pages of the planner.

The planners can then be imported into apps that allow you to 'mark up' PDF files. You're probably already familiar with Adobe Reader (like on your computer), but you can import PDFs into apps like GoodNotes, Notability, Noteshelf, and others.
What do I need to get started?

In addition to your iPad/tablet, it is very beneficial to have an Apple Pencil/stylus (possibly a keyboard, if you prefer to type) and basic knowledge of your preferred note-taking app (whether it is GoodNotes, Notability, etc).
How do I use the hyperlinks in my planner?

Most apps have a reading mode that you must enter to click the links. Alternatively, you can long-press and click "Open Link" in GoodNotes.
How do I install fonts on iPad?

Check out this tutorial to learn how to install fonts on iPad
When will Cyberry 2024 launch?

Cyberry 2024 is our flagship digital planner. It will launch late October/early November.

To stay up-to-date on first details of launches, follow us on Instagram or join the monthly newsletter.
Collapsible content
Your questions, your order. What you need is answered here.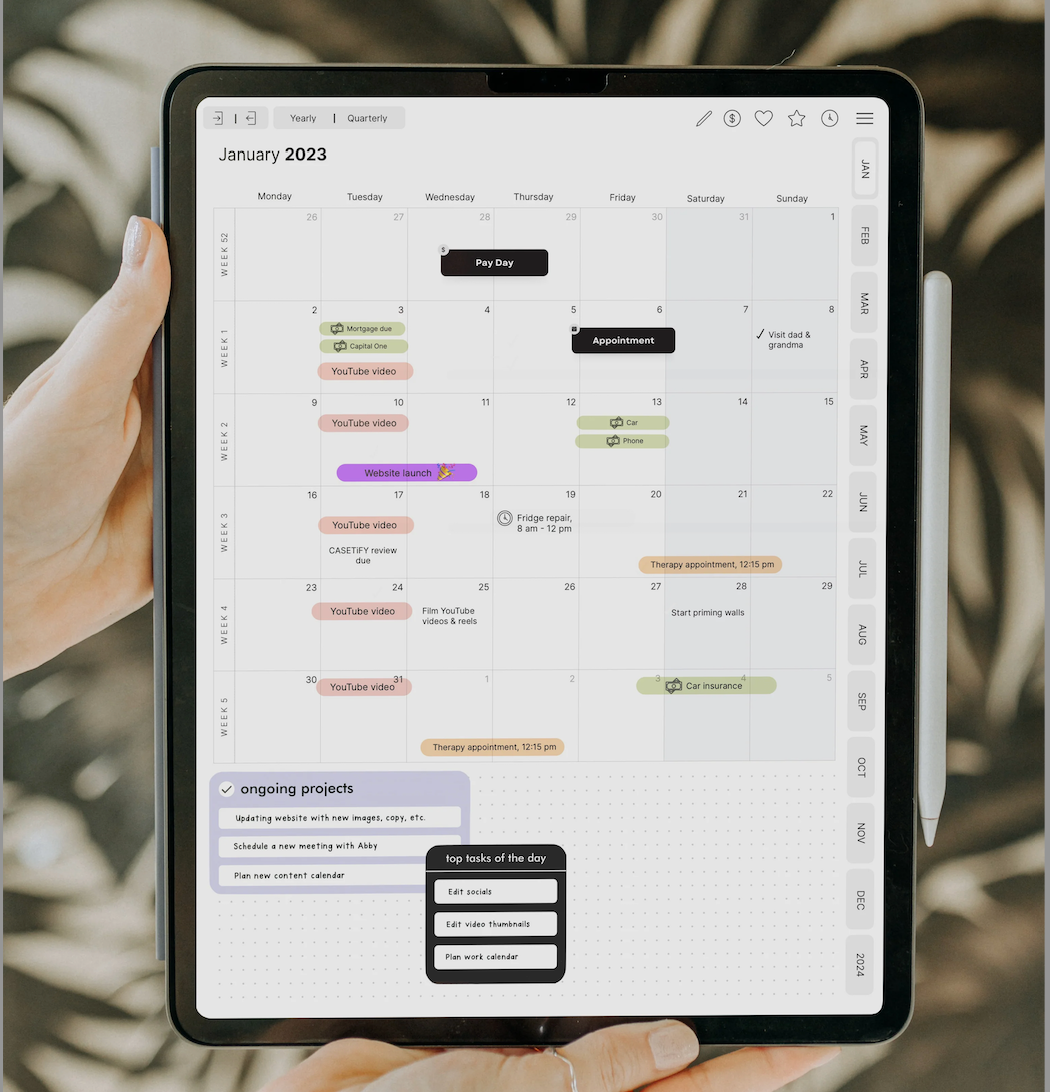 Do you accept refunds, returns, or exchanges?

Due to the digital nature of all products, we cannot offer refunds, returns, or exchanges for any reason. Please double-check your cart before placing an order, and respect our policies. We're a small business.
How do I download my order after purchase?

You will be able to download your files immediately after purchase at the payment confirmation page.

Additionally, you will receive an email containing links to download your purchase. Please check your spam folder if you have not received an email from us.

Creating an account on KDigitalStudio is recommended, so you can login and re-download any past purchases.

Please use Safari to download your orders. Not Google Chrome.
I cannot re-download my past orders

If you purchased from KDigitalStudio before August 2022, then you will not be able to re-download your past purchases from email or your shop account.

Reach out to support, so we can manually add your digital downloads to your account. While you wait for support to get back to you, create a free KDigitalStudio.com account using the same email address you used for your past orders from us.
I hit the max download limit for my order

This is often because Google Chrome was used, instead of Safari. Safari is the recommended browser for downloading digital files on iPad.

Submit a support ticket, and we will follow-up to help you. For all future orders, please use Safari.
Collapsible content
Learn what devices, apps, and programs are compatible with digital planning.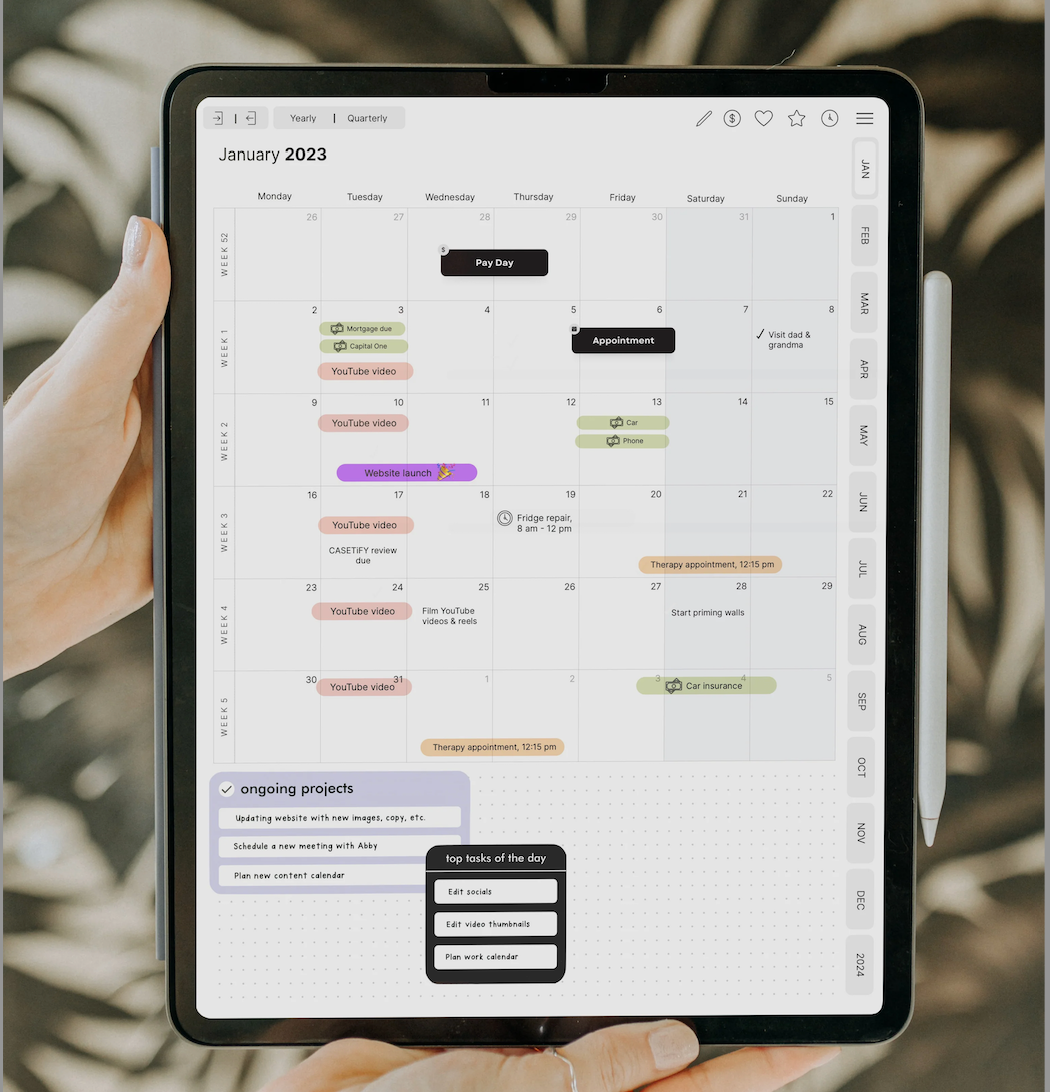 Which iPad is required for digital planning?

iPad models that are still receiving software updates from Apple are recommended. For a list of devices currently being supported by the latest software, please visit this list.
Can I use an Android tablet for digital planning?

Yes. While an iPad is recommended for the best digital planning experience, digital planners can be used in compatible apps on Android as well.
Will my digital planner sync to automated calendar apps?

What you do in your digital planner will not sync to any calendar app. Instead, split-screen your calendar and note-taking app with your planner and then drag & drop your deadlines.
Can I use these planners in Microsoft OneNote?

KDigitalStudio digital planners are not compatible with Microsoft OneNote.
Collapsible content
Running into issues with your digital planner? Get help here.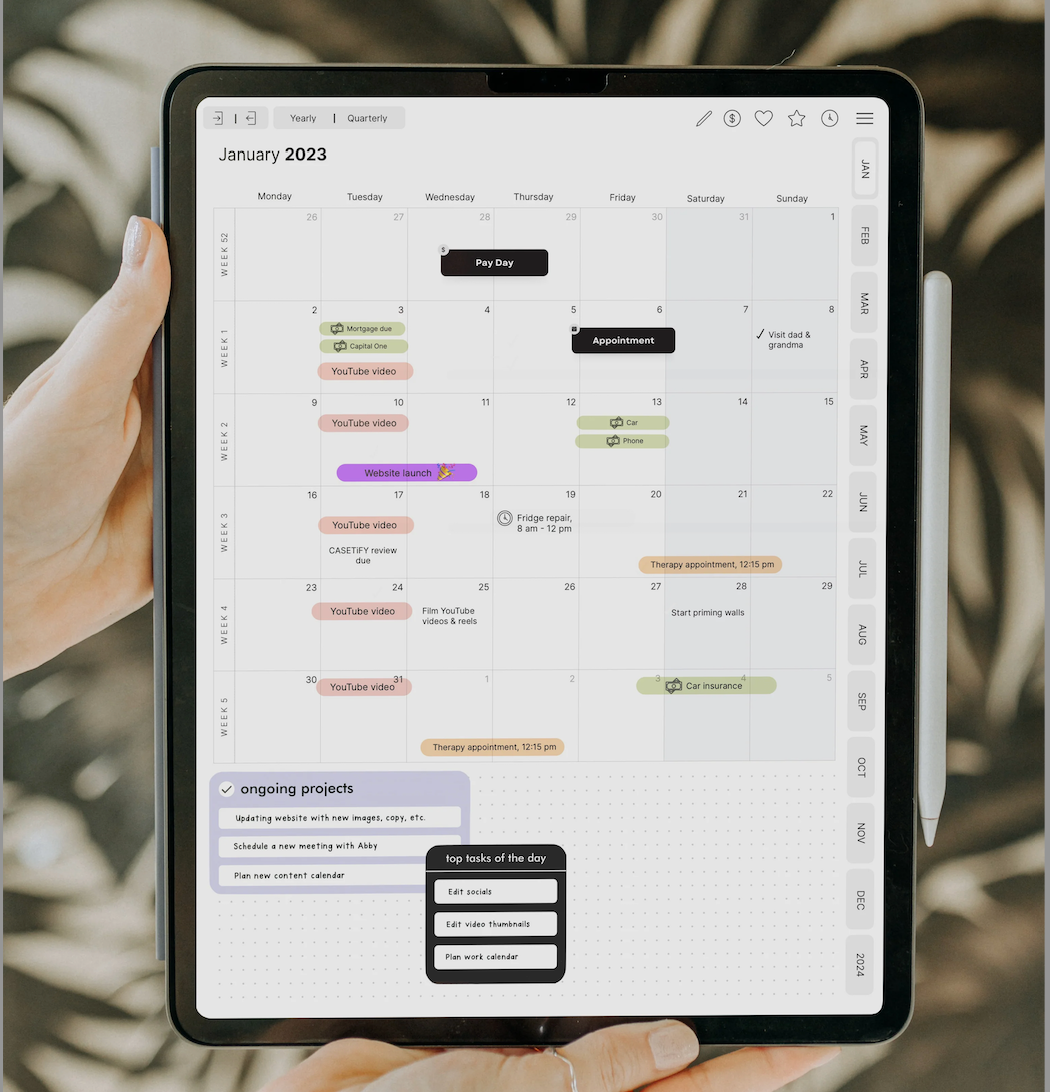 My hyperlinks are not working. What do I do?

First, make sure you are in reading mode or alternatively, long-press and click "Open Link" to navigate your digital planner. If you are in reading mode, digital planner hyperlinks will break if you delete pages.

Thus, it is recommended to never delete pages. You will need to recover the pages from the trash bin or redownload & import a fresh copy of the planner.
I'm getting an 'unsupported file type' error

Please be sure that you are only importing compatible file types for the app you are using. In general, zip files are incompatible with note-taking apps and will need to be unzipped prior to importing your files.
I'm getting a 'POSIX' error when downloading my files

A POSIX error is generated by Apple when there is not a strong enough Internet connection to unzip files. Please use a stronger Internet connection or mobile hotspot to unzip your files.
I'm experiencing lags, glitches, bugs, and more

Unfortunately, this is due to bugs or glitches related to the app you are using. Digital planners are simply documents, so they won't experience glitches, non-loading pages, etc.

You can view a full list of confirmed issues with GoodNotes here.

It is recommended to reach out to the app developers directly with these issues, and as unfortunately, KDigitalStudio cannot provide app support.